.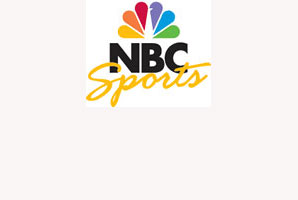 NBC Universal is planning a full-court press when it comes to handling the 135th Kentucky Derby Presented by Yum! Brands (gr. I), with all-week coverage featured in a variety of programming and platforms.
The race itself will be part of a three-hour show from 4 p.m.-7 p.m. EST Saturday, May 2 airing on the NBC network, but Derby segments can be seen on the Today show. The show will air live from Churchill Downs Friday, May 1, and on Derby Day. Also, the network's Access Hollywood show will air Kentucky Derby-related segments in the week leading up to the race.
The NBC-owned Bravo network checks in with promos for the race featuring personalities from its Real Housewives and Top Chef shows all week as well. In addition, CNBC will air its documentary "Run for the Roses: The Kentucky Derby and the Business of Horse Racing" Thursday, April 30 at 9 p.m. EST with a repeat at 1 a.m. and additional airings Saturday, May 2--Monday, May 4. Bravo will televise the Kentucky Oaks (gr. I) from 5 p.m.-6 p.m. EST.
NBC is attempting to get the Derby message out in less-traditional places as well. A three-minute piece on the race has been airing on American Airlines' in-flight programming throughout April, potentially reaching five-million viewers. Derby spots are also running on screens in taxi cabs, universities, arenas, PATH train stations, and at gas pumps.

"Over the past year we have worked very closely with our partners at Churchill Downs to expand the promotion of horse racing's biggest day and expose the sport to as many casual fans as we can possibly reach," said Mike McCarley, senior vice president of strategic marketing, communications, and promotion at NBC Sports. "We want to help make the Kentucky Derby an even bigger event and see this as a real opportunity to grow the fan base."

With the Oaks, for 3-year-old fillies, comes programming aimed at women, since the Kentucky Derby, along with the Summer and Winter Olympics, are the only major televised sporting events that draw more female than male viewers. The Derby has been promoted on NBC's iVillage, which reaches 14-million women each month, throughout April. The programming has centered on food, fashion, celebrity, and entertaining. An iVillage partner, BlogHer, a publishing network for 2,700 blogs, has also been promoting the race.
The Oaks program on Bravo will also include segments on fashion, food, and the celebrity experience in Louisville, and will look at the partnership between the big race and the Susan G. Komen for the Cure organization. The program will include segments from Top Chef as well as a report from Bethenny Frankel, one of the personalities on Real Housewives of New York and the daughter of Hall of Fame Thoroughbred trainer Bobby Frankel.
On Kentucky Derby Day, NBC will include red carpet coverage from Churchill Downs featuring Access Hollywood's Nancy O'Dell and former football player Tiki Barber. The race portion of the show will be directed by David Michaels and produced by Sam Flood. It will be co-hosted by Lexington native Tom Hammond, with race-caller Tom Durkin calling the action of the race.
.