.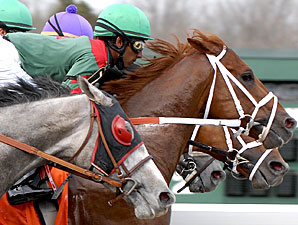 Statistics released July 5 by Equibase Company show double-digit declines in betting on U.S. races in June and for the year to date.
June wagering on U.S. races from all sources, including worldwide commingled simulcast bets, fell 16.89% to $993,578,873, compared with $1,195,562,620 during June 2008. With a 5.63% decline in race days to 620 from 657 last year, purses for the month also fell, from $112,735,233 to $101,126,923, down 10.3%.
Through the first half of 2009, all-source wagering on U.S. races has fallen 10.48% to $6,503,994,769, compared with $7,265,400,239 through June 2008. Purses fell 6.04% during the first six months, from $539,745,595 to $507,165,548. Shrinkage in live racing was indicated by a 2.05% drop in U.S. race days, from 2,873 last year to 2,814 this year.
.