.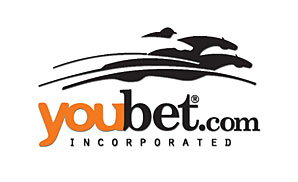 Youbet.com reported Aug. 12 a 3% increase in revenue for the second quarter of 2009 but a 27.9% decrease in net income.
Total revenue for the April-June period was $30.18 million, up from $29.23 million for the second quarter of 2008. Pari-mutuel handle through the Youbet.com system increased 13% for the period, from $113.7 million in 2008 to $128.4 million this year.
In a statement accompanying an earnings release, Youbet.com president and chief executive officer David Goldberg said the handle increase was fueled by a 7% increase in unique customers and a 5% gain in the average amount wagered.
Youbet.com reported the handle gain stemmed from the return of content controlled by TrackNet Media Group and addition of new content. Goldberg said gross profit was down because of higher fees for racetrack content, which more than offset the revenue increase.
Goldberg said "overall industry softness may continue in the back half of the year" given the 13.4% decrease in total handle on United States racing in July.
"We continue to see weakness across the consumer and gaming sector in particular, which has impacted the horse racing industry," Goldberg said. "Although the (advance deposit wagering) business continues to grow within the industry, we remain diligent in managing expenses, while at the same time pursuing growth opportunities for our Youbet Express platform.
The bulk of Youbet.com revenue comes from commissions from handle, which came in at $23.9 million in the second quarter of 2009. Commissioners made up 18.6% of total system handle.
Youbet.com also owns United Tote, which experienced a 17% decline in revenue for the second quarter. Contract revenue was down 14% to $5.7 million at United Tote; gross profit for the period was $1.9 million, down 36%.
.