.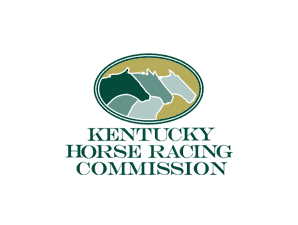 The harsh competitive environment in which Kentucky racing finds itself was on displayed in black and white Oct. 26 when a subcommittee of the Kentucky Horse Racing Commission considered applications from Thoroughbred racetracks that signal a drastic reduction in live racing dates for 2010.
In all, 206 dates are sought for 2010, down from the 273 requested for 2009. Modifications will bring the actual 2009 total to 239.
Of the five Thoroughbred tracks, only Keeneland's request of 32 dates remained unchanged from 2009. If approved by the KHRC Oct. 27, the Kentucky calendar would reflect a 24.5% reduction in number of dates requested for 2009 and a 13.8% decline in the number of races projected to be run before year's end.
The 2010 dates requests, with comparison to the number requested for 2009 (before reductions at Churchill Downs and Ellis Park) are:
Churchill Downs—62 requested for 2010— (73 approved in 2009; 66 actual in 2009)
Ellis Park—27 for 2010 (48 approved for 2009; 23 actual in 2009)
Keeneland—32 for 2010 (unchanged from the number requested and actually raced in 2009)
Kentucky Downs—four for 2010 (six approved for 2009; four actual in 2009, though one day was lost due to poor track conditions caused by inclement weather)
Turfway Park—81 for 2010 (114 approved and raced in 2009)
Considering the reductions that occurred this year, the reduced dates requests were not a surprise. Kentucky racing is taking a hit from competition for horses in states that have higher purses as a result of revenue generated by alternative casino-type gaming at the tracks.
The live racing schedules proposed by the tracks maintain a year-round racing circuit, which track management and horsemen believe is important to maintain if at all possible, with the cutbacks coming in the numbers of days per week. Management of the racetracks who appeared before the subcommittee said various scenarios were considered before arriving at the requests.
Turfway Park has asked to race three-day weeks in January and February rather than the customary five, not an unexpected move. Track president Bob Elliston, however, said there was discussion to shelve racing those two months, but that option would damage the year-round racing circuit in Kentucky.
"It's very hard for horsemen to maintain a stable without an opportunity to race for purses," Elliston said. "We thought if we dropped racing all together, we might lose a significant part of our horse population."
"What we have been grappling with is how do we maintain purse levels to a point that we can be as competitive as we can be with other jurisdictions," Churchill Downs president Kevin Flanery said.
Flanery said the options facing the tracks dealing with declines in purse money and supply of horses are to cut the amount of purses paid out for each race, or to cut the number of races and race dates, which preserves a higher per-race purse. In deciding which dates to cut, the tracks were faced with a reduced number of race days per week spread out over the traditional racing calendar, or to lope off several weeks, creating a void in the racing circuit.
Ellis Park owner Ron Geary said his track's 2010 dates request closely mirrors the amended schedule the track raced this year – three days weekly – after drastically cutting back to 23 days from the original 48 the track could have raced.
Noting the competition Ellis Park faces from tracks in neighboring Indiana that have slots to boost their purses, Geary said the track has some advantages despite the huge disparity in purses. For example, Ellis Park races on Sundays, when the Indiana tracks are closed for live racing, and can offer turf racing, which is not available at Hoosier Park.
Geary noted the reduced number of racing dates actually helps turf racing because the course does not sustain as much wear as it does during a longer meet. Ellis Park can card a lot more grass races, which it did in 2009.
"We didn't do it because we were being creative," Geary said of the competitive advantage of turf racing, "but because we had to. It worked out well. (Determining race schedules) is definitely an art and not science."
While the live racing cutback does not paint a pretty picture for the state of Kentucky racing, some believe it could have been worse.
"This is a snapshot of what we're looking at for 2010," said KHRC chairman Robert Beck, who also chairs the dates subcommittee that reluctantly approved a motion to recommend adoption of the dates by the full commission. "It could be a totally different picture for 2011."
The race dates can be amended by the commission once they are awarded. It is a murkier question about whether dates can be added should a track's economic climate and supply of horses improve to the point they want to expand their racing next year.
.