.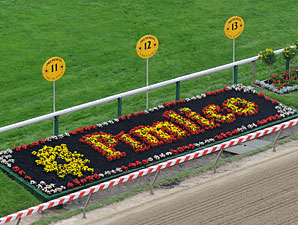 he owner of Pimlico Race Course and Laurel Park is seeking permission to auction its Maryland racetracks. But Magna Entertainment Corp. wants potential buyers to promise not to move the Preakness Stakes, the second leg of the Triple Crown.
Maryland passed a law this year granting the government rights to seize the Preakness under eminent domain. In court papers last week, Ontario-based Magna argued that state intervention is unconstitutional and makes it harder to sell the Maryland tracks.
Documents filed in Delaware bankruptcy court on Friday ask for a Jan. 8 auction date with a Nov. 2 deadline for bids. Magna's request could be considered by the bankruptcy judge as early as Wednesday.
Magna, the largest horse-track owner in the United States, filed for bankruptcy protection in March.
.