.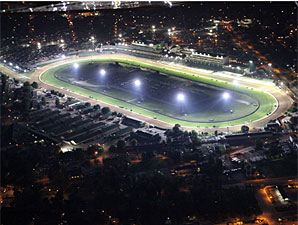 Night Racing at Churchill Downs.


Churchill Downs officials say their test of night racing this summer has been a great success after large crowds packed the track for the final evening.
Track officials said a crowd of 33,481 showed up July 2, the biggest crowd outside of the Kentucky Derby, Oaks and Breeders' Cup.
Churchill general manager Jim Gates told The Courier-Journal that the city clearly loves the experiment held over three nights in the past two weeks.
Because of the high turnout, Churchill is asking spectators and fans to vote on whether to make it a permanent fixture.
.